Effective and natural cosmetics
Based on aromatherapy, Bach flower remedies and Ayurveda. Environmentally friendly products made in Bilbao (Basque Country, Spain) complying with all European regulations.
Our products are made in small batches in line with demand so as to avoid waste and be more sustainable.
Our commitment:
botanical and organic active ingredients
Genuine and gentle formulations using plant oils, essential oils, Bach flower remedies, traditional and Ayurvedic herbs.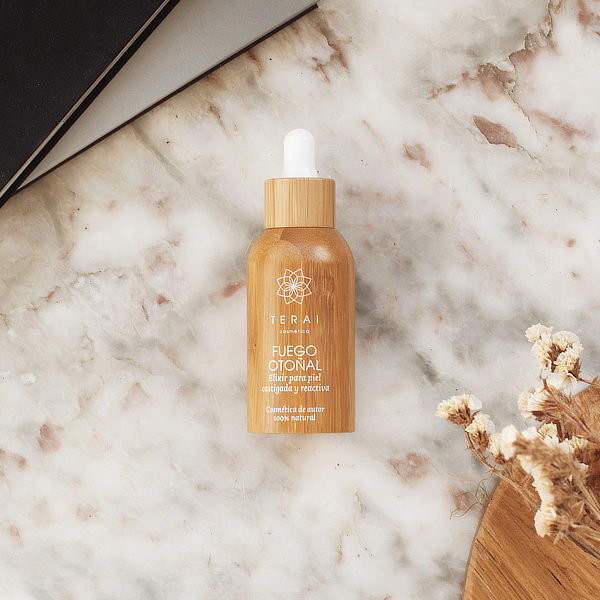 Is there any doubt that emotions are reflected in the skin?
We draw inspiration from holistic philosophies to care for your skin inside and out.
Excellent skin compatibility
Our products are dermatologically tested on humans.
Suitable for vegans
We only use ingredients that are plant-based, never animal-based.
Dra. (Tech.) Verónica García
I love formulating and creating healthy and effective cosmetics
I have a PhD in environmental engineering and a degree in chemical sciences.
I founded Terai to care for your skin using science and considering the influence of emotions on the way your skin looks.
I want to minimise our impact on the environment by using upcycling or organic ingredients and offering you the option to return your packaging.
 I spent 11 years between Finland and the UK working in academic research.
We started our business venture in 2015. 
Each Terai product contains the aroma of our history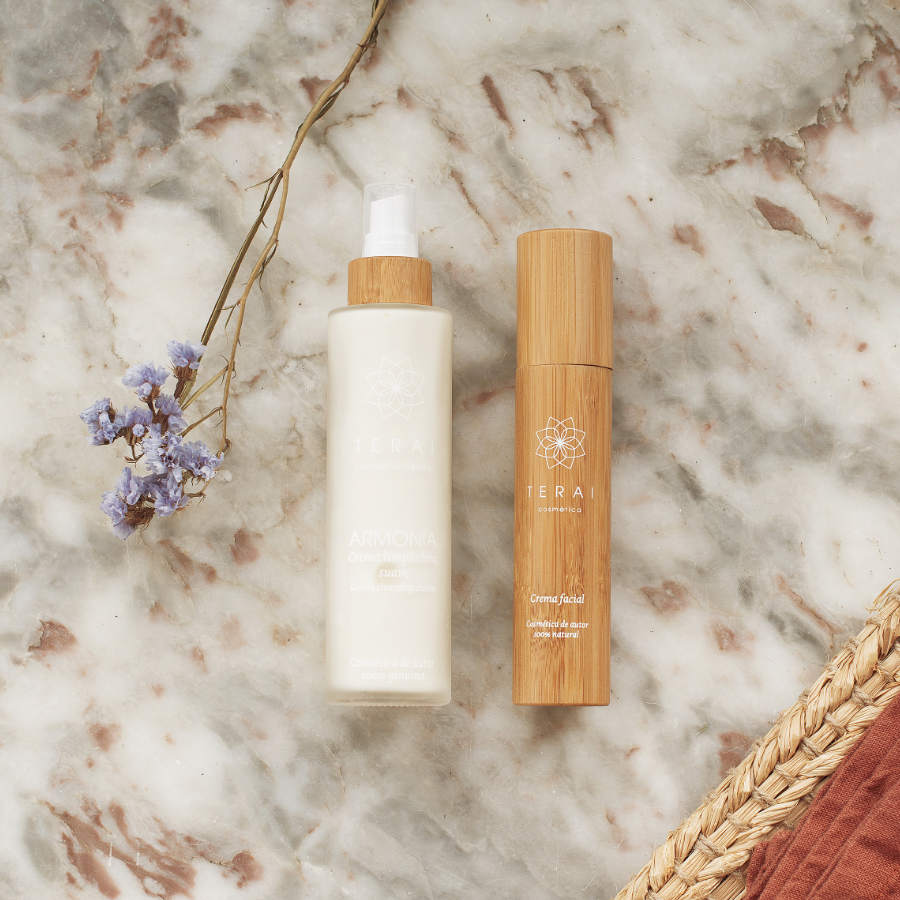 Terai is named after an ecoregion in the Himalayas that runs through India, Nepal and Bhutan. Terai means wet land and is a forest ecosystem of permeable rocks that accumulate water during the monsoon season and release it in the form of springs.
I founded Terai with the aim of combining my scientific soul with my passion for healthy skin care and my environmental and holistic philosophy of life.
My thoughts resonated with the certainty that the skin is the mirror of the soul and that there is no planet B for future generations.
From the outset, I knew that I wanted to gain as much knowledge as possible about our product line and how they are made.
This way, I am better able to advise on which cosmetic is the most suitable for the skin and I understand the ethics of the origin of the ingredients and production of our lines. So I decided to formulate all our products and set up my own laboratory.
Using all my knowledge and presenting them in a minimalist, honest and attractive way was a must.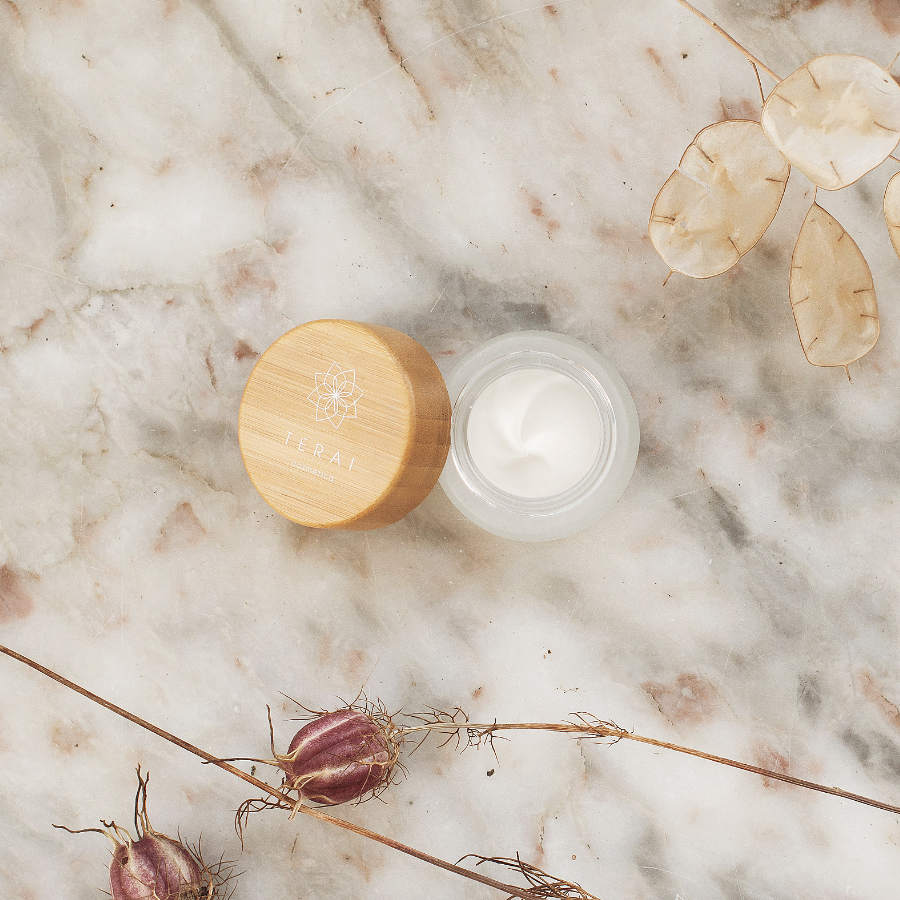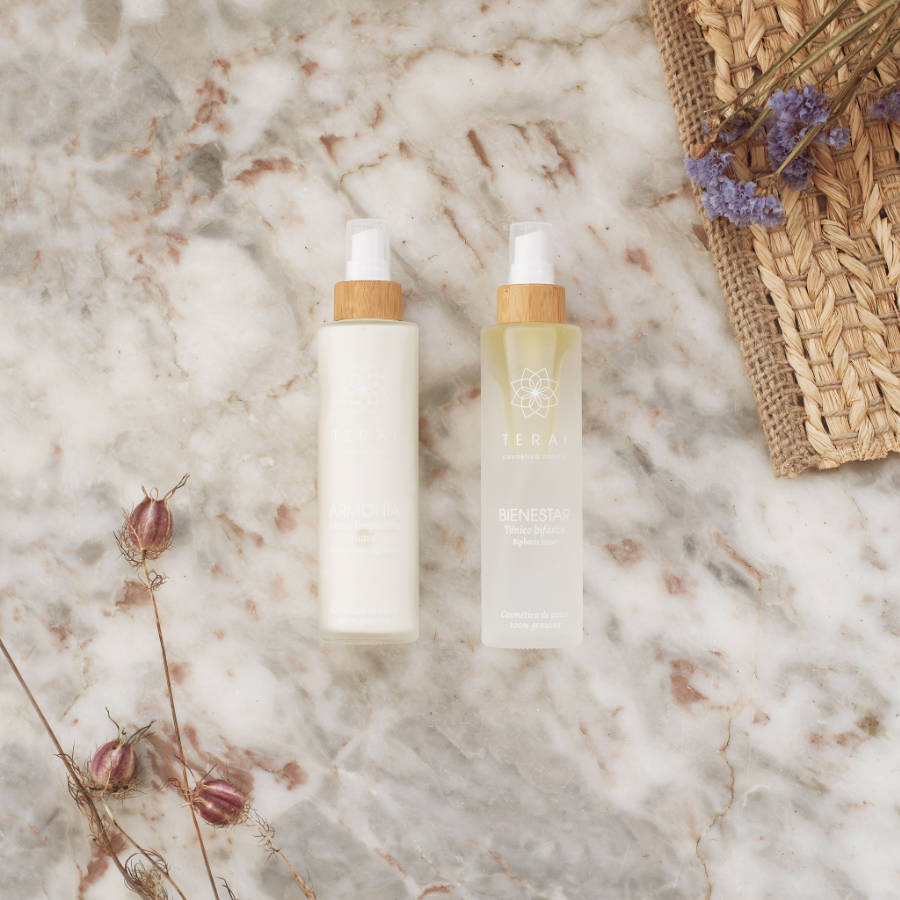 Since then, Terai has evolved thanks to all of you and the contribution of science. I have grown as a person.
We have expanded our product range and made changes in order to become more sustainable.
We look forward to continuing to grow and to caring for your skin in a holistic and sustainable way.
Find out for yourself why our customers have become fans
A unique place in Bilbao. The preparations are made with great care, professionalism and detail.

The face cream is fantastic.The service is so personalised, making you feel at home.
I buy my face creams, masks, contours and cleansers at Terai. I have sensitive and very fair skin. It's been a long time since I found a product that works so well for me. I am delighted. I fully recommend Terai because the service is exquisite and totally personalised. Thanks for your work girls!
Excellent service and guidance. My skin is very delicate and reactive. I have tried several products and they have all worked for me. They are natural products made with a lot of care, plus the containers are refillable. You can't ask for more!
After trying several products (cream, oil and cleanser), I can say that they score 10 out of 10! Finally, a product that doesn't irritate my skin. There is also a large range of scents and textures, all of which are natural. The service and recommendations are excellent. Thanks!
Would you like to incorporate Terai natural cosmetics into your business?
We are more than just a well-crafted presentation. We offer efficiency, safety and authenticity in a sustainable way. If you share our philosophy, we want to be part of your project. Write to us and we will get in touch with you.
Fill the form and we will get in touch with you